Mrs Universal Empire is a Prestigious Beauty Pageants and international entertainment company- Dzire News
Mrs Universal Empire is a Prestigious Beauty Pageants and international entertainment company- Dzire News
Dzire News New Delhi [ INDIA} – Mrs Universal Empire is a world-Class international entertainment company and a family-run business that gives women plenty of opportunities to achieve success. This company led by Layla Najafe, who is an international public figure and boasts extensive experience in the international entertainment industry, the company aims to revolutionize the scene by making it more impactful on society. Thanks to Layla's background as an executive director of many international fashion shows (including Dubai), well known international runway model and coach, movie producer and actress. The company has a team of experienced professionals who have a passion for beauty contests and a commitment to providing a fair and transparent platform for contestants.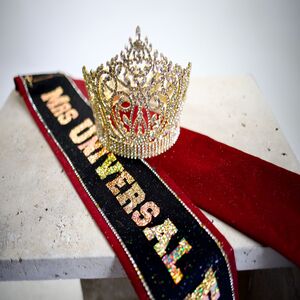 Prestigious Beauty Pageants
Layla Najafe the CEO of Mrs Universal Empire has been working on many international charity campaigns for years including a rebuilding school for children in Jamaica and Ghana, fundraising for elderly in Istanbul, fundraising for mental health, supporting single parents and campaign against racism. She was also an ambassador of heart and kidney foundation in the UK. Layla Najafe is a loving mother who values family very much , thus ensuring her success as a businesswoman with a heart for positive change.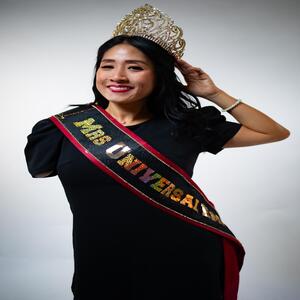 Mrs Universal Empire company is happy to serve and usher its clientele toward success.
What sets Mrs Universal Empire apart is our resilience, determination, and passion for the people in the industry. Through a mix of production design services, fashion production services, and music video production services, we create the perfect package to present your brand and image. With our cutting-edge technology, creativity, client relationships, and business acumen, we take our clients to the next level of their careers.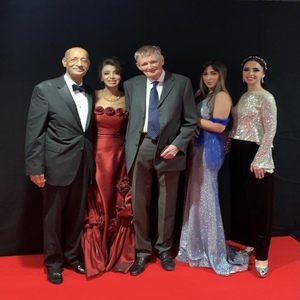 Media
The Dzire News is the exclusive Media partner of Mrs Universal Empire throughout Europe , North America and Asia including India and middle east . Dzire News is a venture of M/s Dzire Broadcasting Pvt ltd company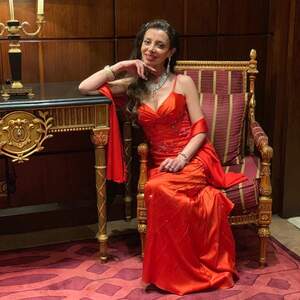 PROFESSIONAL PRODUCTION SERVICES THAT BRING YOUR VISION TO LIFE WITH MRS. UNIVERSAL EMPIRE- Layla Najafi
Are you looking for top-notch production services that can take your project to the next level? Look no further than Mrs. Universal Empire's world-renowned team of production and cinema experts. They proudly provide the best possible production services, including budgeting, production management, location and director scouting, casting, research, and handling all licensing and permits. their production design services can help bring your creative vision to life, and our expertise in music video expertise will ensure your project stands out from the crowd. Whether you're looking for complete production services or need help with a specific aspect of your project,
Professional Production Services that Bring Your Vision to Life with Mrs. Universal Empire .Take Your Filmmaking Career to the Next Level with Mrs. Universal Empire's Complete Production Services and Cannes Film Festival Submission Assistance . Mrs. Universal Empire's world-renowned production and cinema experts take pride in providing the best production services available, including budgeting, production management, location and director scouting, casting, research, and handling of all licensing and permits. As part of our commitment to helping our clients succeed, we offer a special service for submitting short films and documentaries to the prestigious Cannes Film Festival. For over 70 years, the Cannes Film Festival has been a major media event and international marketplace for producers and distributors to exchange ideas, view films, and sign contracts. With our packages for producers, movie directors, and actors, you can obtain official badges for the Cannes Film Festival, opening up endless opportunities. Whether you need complete production services or assistance submitting your work to the Cannes Film Festival, Mrs. Universal Empire is here to help. Contact us today to learn more about our professional and reliable services.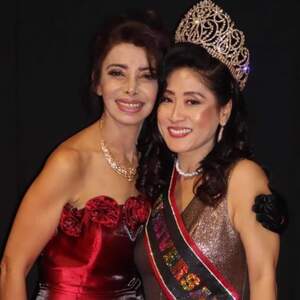 EXPERIENCE THE BEST OF FASHION, BEAUTY, AND ENTERTAINMENT WITH MRS. UNIVERSAL EMPIRE'S EXCLUSIVE NATIONAL AND INTERNATIONAL EVENTS.
Their experts are dedicated to creating unforgettable events celebrating diversity, culture, and creativity. Whether you're looking to attend a fashion show, beauty pageant, or other exclusive events, we have the experience and expertise to make it a success. Our team will work with you closely to ensure that your event is tailored to your specific needs and goals and exceeds your expectations.
World Renowned Designers
Fashion shows are a channel of communication between fashion designers and customers. Mrs Universal Empire provides an opportunity for innovative designers and artists to display their work to the world and connected them to the global market and buyers. We strongly believe that Fashion is a form of self-expression and autonomy at a particular period and place and in a specific context, of clothing, Jewellery, footwear, lifestyle, accessories, makeup, hairstyle, and body posture. The collections from your line that you want to exhibit is seemingly the most important aspect of the event. Essentially, this is the content you're portraying to the world. We believe that Fashion introduces people to one another by acknowledging their tastes. During the runway show our expert international runway models will have the best experience of knowledge about runway and how to make the best out of the designers showcase.
Sanjeev Sharma
Editor in Chief